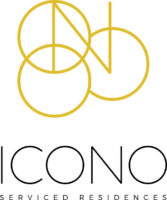 It is a project of apartments located in the Esperilla sector, on Bolivar Avenue of the National District, in the best area of Santo Domingo. Multiple access roads connect the project with important commercial, educational, religious centers, parks, gymnasiums and recreation.
Incredible profitability with ocean view, through short-term stays.
Meet ICONO by Pedralbes
Download our presentation to know what ICONO by Pedralbes can offer for you and yours.
Subject to change without prior notice. Please check availability at [email protected]
Project Features and Facilities
Located in the best area of ​​La Esperilla, with access to all its attractions and amenities. AirBnB Friendly project for short-term rental purposes with hotel management and hotel organization.
The most attractive views of the city and the sea depending on the apt.
One, two and three parking spaces, depending on the apartment purchased. Ease of acquiring additional parking spaces for specific units.
Two elevators of the latest generation.
Large lobby furnished in marble. Professionally designed and decorated by our interior architecture collaborative companies.
Surveillance camera systems that control the accesses, perimeters and common areas of the project.
Pool on level 19 with an impressive view of the sea and the city of Santo Domingo.
Gym designed by BodyIgnition on level 19, with iPad Pro for individual workouts, fully air-conditioned and equipped with LifeFitness machines or similar. Outdoor gym area for Yoga and Pilates.
The Clubhouse by Pedralbes: un área social espectacular tipo bar and lounge para actividades privadas y fiestas en el nivel 19 con proyectos para eventos deportivos, profesionales y más.
The Yellow Space: area tipo co-working para fines de trabajo, equipada con computadoras y equipo de impresión.
Dos areas de terraza al aire libre, cada una con su BBQ. Una de ellas con sistema de proyección nocturna.
Wi-fi y Sistema de Sonido Ambiental en todas las areas sociales comunes del proyecto.
Planta eléctrica total cobertura.
Sistema contra incendio.
Ducto de Basura.
Sistemas de Intercom.
Sistemas comunes de suministros (gas común y agua).
Portones eléctricos.
Valet Parking y Oficina de Administración de rentas cortas en el mismo proyecto.
Empresa de administración con trayectoria hotelera.